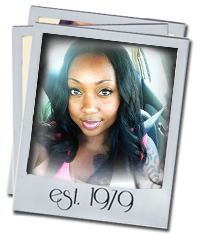 Hi. My name is Chanel. Welcome to my fabulous blog section. I love pink, tattoos and hair weaves.
"Accomplish everything without fear"
is one of my favorites quotes. I am not affiliated with nor do I support the illuminati.
---
Profound is the best way to describe my inner thoughts. I love the feeling of expressing myself & embedding thought provoking journal entries on my site. I'm not afraid to expose my inner flaws & experiences because I'm human just like you. For the past 10 years, I've been entertaining many people with my blogs about life, love and relationships. It's a therapeutic process for me, and I enjoy the feedback I receive from the lives I've touched. That's how I came up with the slogan
"A way to get your soul kissed."

Subscribe.
Want to know when I update my blog? Want to be notified when I am having a web design sale? Subscribe below to so you can receive email notifications!
Donations.

Any size donation is appreciated, and all money donated will go towards the upkeep of my website, and investments as I continue to build Kiss Chanel Designs as a web design business, and also as a motivational website. Please click below to make a donation!

Who's Online
5 visitors online now
0 guests,
5 bots,
0 members

Weight Loss.
Check out my other blog at
gymglow.com
. That's where I post my journey to a healthier, slimmer life. I blog everyday my workout routines, pictures, and much more. I'm not trying to be skinny. Just trying to look better naked! #gymglow

Tweet Tweet.

Instagram.