no pain, no gain.
October 8th.
Hiked up Stone Mountain for the first time on Monday. 3 miles. My asthma was kicking my ass. I had to stop 3 times to catch my breath. Random show-offs were running passed me having a heart attack. Nevertheless, I did it! I did not let my asthma defeat me. Especially with the support I got from my fiance and my cousin. They're the ones that pushed me to go all the way to the top. I feel proud of myself. Last night, we went again and it was much better this time. I had my bottle of Gatorade, I paced myself, and I ended up only stopping once. I'm going to do this every Wednesday, Friday and Sunday. I hope this speeds up the weight loss process.
I posted that blog 5 months ago. Which was also 20 pounds ago. That was when I decided I needed to change my life. Change my eating habits & started an extreme body workout. Since I've started working out, I have gained a LOT of energy. I used to be so exhausted. My health was deteriorating too (I had a tooth removed in June, then I had a polyp removed from my uterus in September, and now I have gallbladder disease). Diabetes run in my family as well, so now that I'm 33, I want to get a head start of living healthy to prevent anything else from happening, before it's too late. Maybe I will get that beach body I've always wanted. Even if I don't, I will still be proud of myself.
I used to drink a lot of soda. Eat a lot of cookies. Bread, bread, bread! Everyday, all day long. McDonald's, Burger King, Chik-Fila. Now, I drink 2 bottles of water everyday. Now, I eat small portions of fruit and fiber. Now, I eat McDonald's once a month (To treat myself, lol). Each task that I do at least once a week: hike 3 miles up & down the mountain, walk 5 miles around the mountain, 15-20 minutes on the elliptical machine, 200 reps on the leg weight machines, 200 reps of arm exercises with my 5 lb weights. I will update you guys in 3 months with my 90 day review with how much more I've lost and updated pictures.
This is me now. And I'm not finished yet.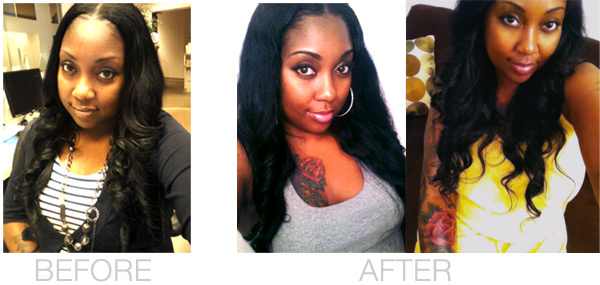 This is a guest post provided by Fitness Alliance.