Justice for Trayvon Martin.
I just heard the 911 tape of Trayvon Martin's crying, begging for his life & then the gunshot that silenced him. I am in tears. You can hear him in the background screaming "Help! Help me!" multiple times during one of the 911 calls.
On February 26,  Trayvon Martin² was shot and killed as he walked to a family member's home from a convenience store where he had just bought some candy. He was only 17 years-old.  Trayvon's killer, George Zimmerman, admitted to police that he shot Trayvon in the chest. Zimmerman, the community's self appointed "neighborhood watch leader," called the police to report a suspicious person when he saw Travyon, a young black man, walking from the store. But Zimmerman still hasn't been charged for murdering Trayvon. He still has the gun in his possession. The same gun that killed an innocent child.
Trayvon was our hero. At the age 9, Trayvon pulled his father from a burning kitchen, saving his life. He loved sports and horseback riding. At only 17 he had a bright future ahead of him with dreams of attending college and becoming an aviation mechanic. Now that's all gone.
When Zimmerman reported Trayvon to the police, they told him not to confront him. But he did anyway. All we know about what happened next is that Trayvon, who was completely unarmed, was shot and killed. It's been nearly two weeks and the Sanford Police have refused to arrest George Zimmerman. In their public statements, they even go so far as to stand up for the killer – saying he's "a college grad" who took a class in criminal justice.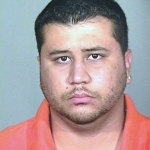 This is the man that took an innocent child's life away. He shot Trayvon, who only had a bag of Skittles and iced tea in his possession,  deadly in the chest.  Zimmerman called 911 over 40 times within the past few months that led to the fatal shooting. The Seminole County Sheriff's Office released six calls he had made, four of which called police to report "suspicious" persons — all of whom were black — in or near the Retreat at Twin Lakes enclave. Zimmerman was taken in for questioning and released. No charges were filed. Sanford Police Chief Bill Lee said Zimmerman was released because he had a "squeaky clean" record. But if Lee had actually checked that record, he would have known that Zimmerman was arrested in 2005 for battery on a police officer and resisting arrest. Strangely, all charges against Zimmerman were dropped in that case.
Please join us in calling on Norman Wolfinger, Florida's 18th District State's Attorney, to investigate Trayvon's murder and prosecute George Zimmerman for the shooting and killing of Trayvon Martin.
Sign the petition today by clicking here: Trayvon Martin Petition.
More info¹:
A 17-year-old boy whose death has sparked national outrage fearfully told his girlfriend over the phone moments before he was shot to death that he was being followed, contradicting the shooter's self-defense claim, the family's lawyer said Tuesday afternoon.
Benjamin Crump, the lawyer for Trayvon Martin's, held a news conference on Tuesday to discuss the teen's phone records in the hours before he was shot in the gated Twin Lakes, Fla. community on Feb. 26. Crump said Martin, a black teenager, had gotten caught in the rain and had put on his hoodie, unaware he was being followed by neighborhood watch volunteer George Zimmerman,NBCMiami.com reported.
"He's just a kid trying to get home from the store and get out of the rain, that's it, nothing else," Crump said.
Martin was unarmed and had gone to a nearby store to pick up a bag of Skittles and an iced tea when the confrontation occurred. Earlier on Tuesday, ABC News reported that Martin's girlfriend said she they were on the phone together at the time.
Trayvon Martin lawyer speaks: Read more on NBC Miami
"He said this man was watching him, so he put his hoodie on. He said he lost the man," the girlfriend, who was not identified, told ABC. "I asked Trayvon to run, and he said he was going to walk fast. I told him to run, but he said he was not going to run."
Call logs from Martin's phone confirm he spoke with the 16-year-old girlfriend interviewed by ABC News minutes before his death, the news station reported.
More than 435,000 people, many alerted by tweets from celebrities such as movie director Spike Lee and musician Wyclef Jean, signed a petition on Change.org, a social action website, calling for the arrest of Martin's shooter, George Zimmerman, who has claimed he acted in self-defense. On Monday, the Justice Department and FBI announced they opened an investigation into the shooting.
Grand jury called in Trayvon Martin case
Mom: Trayvon Martin was killed because of 'the color of his skin' 
Although Martin initially told his girlfriend he wasn't going to run, he eventually did, she said, but the stranger managed to corner him.
"Trayvon said, 'What, are you following me for,' and the man said, 'What are you doing here.' Next thing I hear is somebody pushing, and somebody pushed Trayvon because the headset just fell. I called him again and he didn't answer the phone."
After that, the line went dead, she said. According to ABC News, other than screams on 911 calls as Martin and Zimmerman scuffled, those were the last words Martin said.
"What George Zimmerman said to the police about him being suspicious and up to no good is completely contradicting to what he was doing," Crump said Tuesday. "This claim that Trayvon Martin was the aggressor is preposterous."
Martin's girlfriend is traumatized, Crump told reporters.
"She couldn't even go to his wake. She was so sick, she spent the night in the hospital," he said.
Zimmerman called police 46 times
Zimmerman called 911 dozens of times in the months that led to the fatal shooting, The Orlando Sentinel reported Monday evening. The Seminole County Sheriff's Office released six calls he had made, four of which called police to report "suspicious" persons — all of whom were black — in or near the Retreat at Twin Lakes enclave, the paper said.
The other calls were about a neighbor's open garage door and children playing in the street at dusk, reported The Sentinel. None of the newly released calls are related to Martin's shooting.